XIII. Medieval Market Stettenfels
29.4.-1.5.2017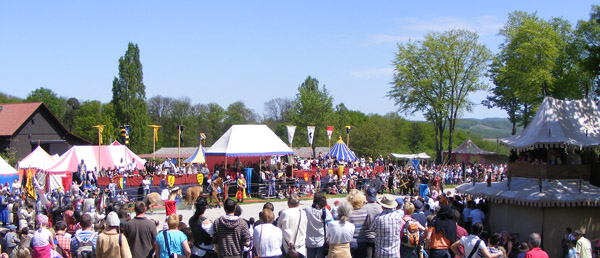 It's the middle of the 15. century. Between Wuerttemberg and Kurpfalz the free and imperial cities try to establish their own rights and freedoms...
Over 300 participants let the late middle ages come to life on the castle complex of Stettenfels. Craftsman show their crafts, minstrels play tunes, dancers, gleemen and storyteller bring life to the market. The headman waits in the vaulted cellar, while the falconers of "Bielriet Falknerei" show various birds in the castle moat.
A special highlight is the knights tournament: This year the famous "Löwenritter" are jousting at day and are riding into a fiery tournament at night.
Programmablauf der einzelnen Veranstaltungstage