Medieval Market Ellwangen
Pentecost, 3.-5. June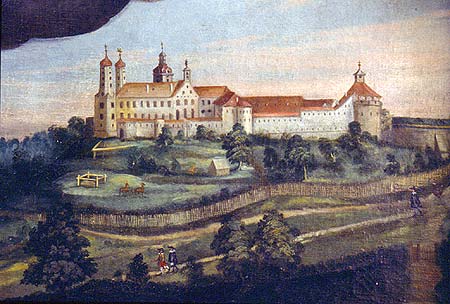 The castle, built above Ellwangen and the Jagsttal, is an impressive sight.
Six times already the castle was the site of medieval fairs, the last one in 2014. We didn't want to withhold the location so we try a seventh attempt this year, thanks to plenty of local support from the former participants from Ellwangen.
Großes Kino auch in kleinem Rahmen: Das Turniertheater der Württemberger Ritter inclusive brennende Speere, fliegende Feuerringe und derbe Raufereien streitender Knappen.
Pfeilbau und Zunderpilznutzung beim Gens Arcis Bovis, historische Feldesse des Rothenburger Aufgebot 1474 und Steinmetz Grautnix.